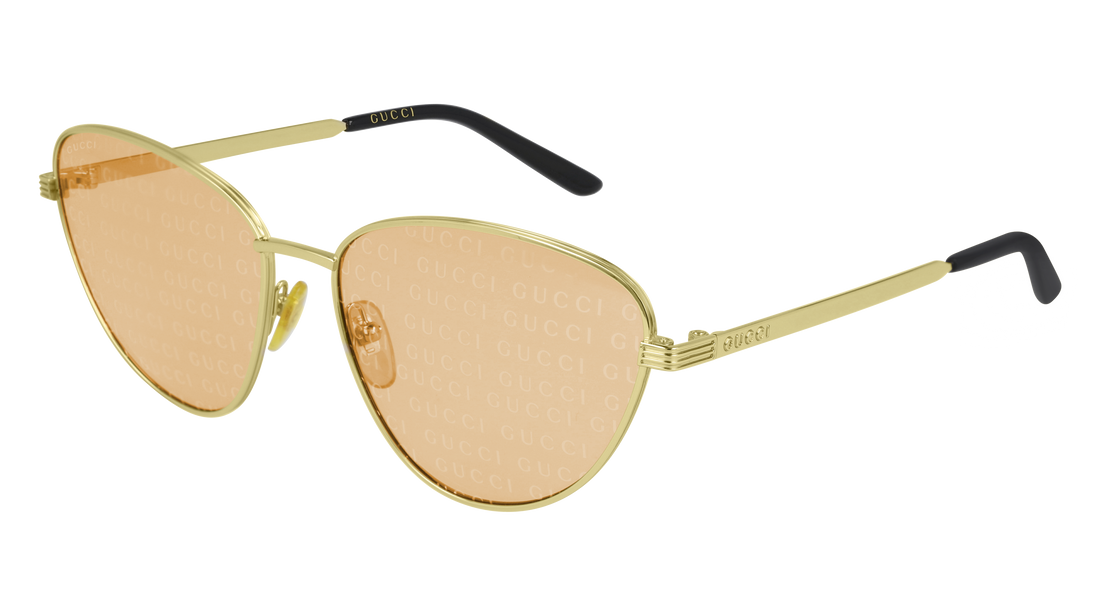 GG0803S
RM1,725.00 MYR
Sale

• Save
Modern concept characterized by subtle decorations and geometry.
Cool and pointy cat-eye in metal.
The border of the front and initial part of the temples are carefully engraved with metal stripes.
Plastic temple tips enrich the overall look.
Gucci lettering logo on temples.
Metal temples, always in contrast with colored temple tip.
SKU available in full baby pink tones, including the lenses and solid orange lenses, with Gucci logo all-over.
Traditional SKUs also available in the range.
GenderWomen
Season2020 FW
Frame ShapeCAT EYE
MaterialMETAL
UV Protection0% TRANSMITTANCE
Interchangeable LensesNO
Size58
Bridge16
Temple Length145
Lens Height48,20
UPC Code889652310138