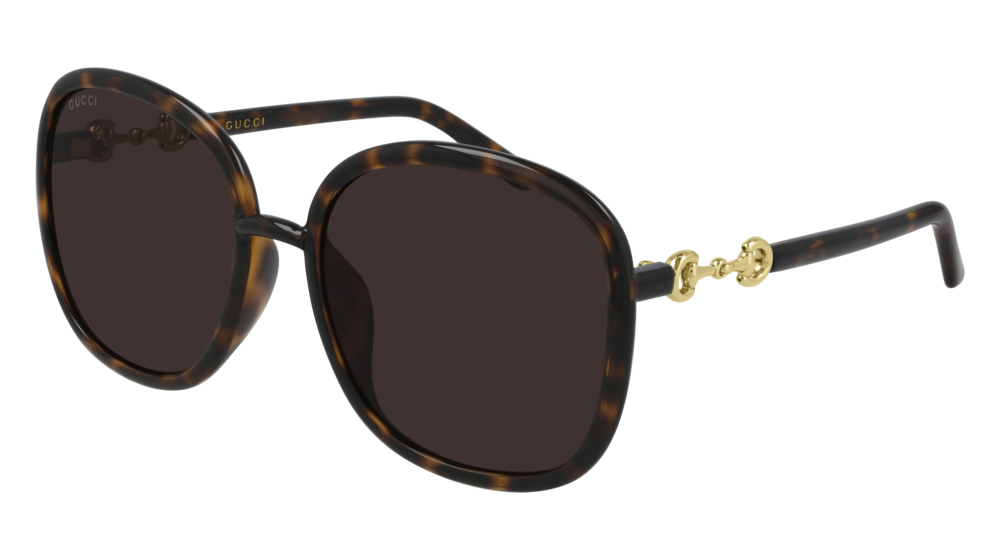 GG0892SA
RM1,470.00 MYR
Sale

• Save
For the first time, the iconic Gucci Horsebit, is interpreted in the Eyewear category for a touch of classic elegance. The Logo is featured in metal, combi and plastic styles all with the same refined feeling.
Oversize squared shape inspired by the diva looks of the past. This injected style has round tube-like sections whose shape can be appreciated from both the front and the sideview, reflecting the light and giving a three-dimensional shape.
Temples embellished by the Horsebit detail.
The style is available both in classic and more playful colors.
GenderWomen
Season2021 SS
Frame ShapeRECTANGULAR / SQUARED
MaterialINJECTION
UV Protection0% TRANSMITTANCE
Interchangeable LensesNO
Size60
Bridge19
Temple Length145
Lens Height54,90
UPC Code889652323312