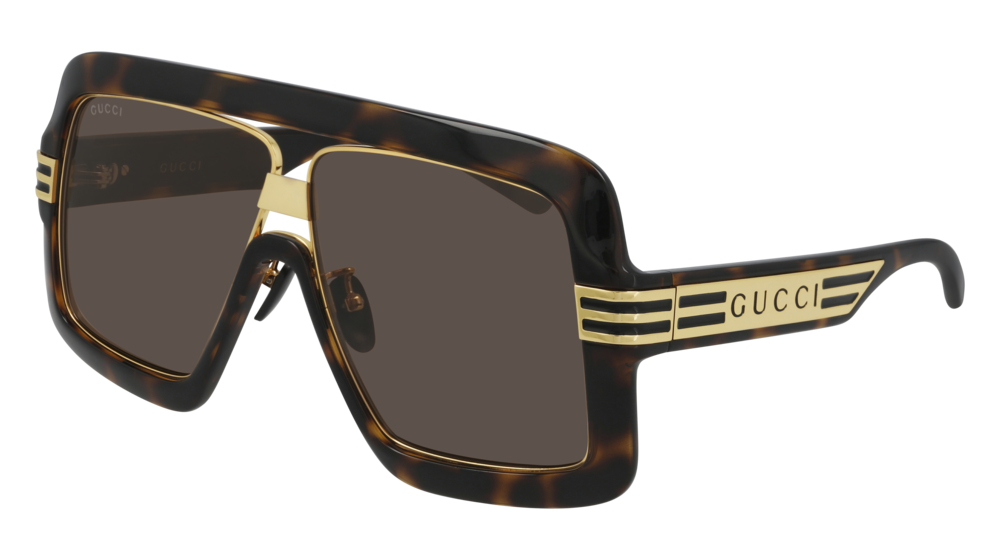 GG0900S
RM2,030.00 MYR
Sale

• Save
The bold spirit of the 80's inspired this masculine style conceived for a man looking for a mix of coolness and extravagance.
Oversize flat top mask distinguished by a bold metal structure enriched with enamel enhancing the charisma of the style.
Gucci Lettering Logo on the gold metal plaque on temples.
The style is available in classic black tones or more sporty ivory; lenses tones vary from refined colors to playful interpretations featuring Gucci multiLogo iconic lenses to orange lifestyle shades.
GenderMen
Season2021 SS
Frame ShapeRECTANGULAR / SQUARED
MaterialINJECTION
UV Protection0% TRANSMITTANCE
Interchangeable LensesNO
Size60
Bridge9
Temple Length140
Lens Height52,80
UPC Code889652326399