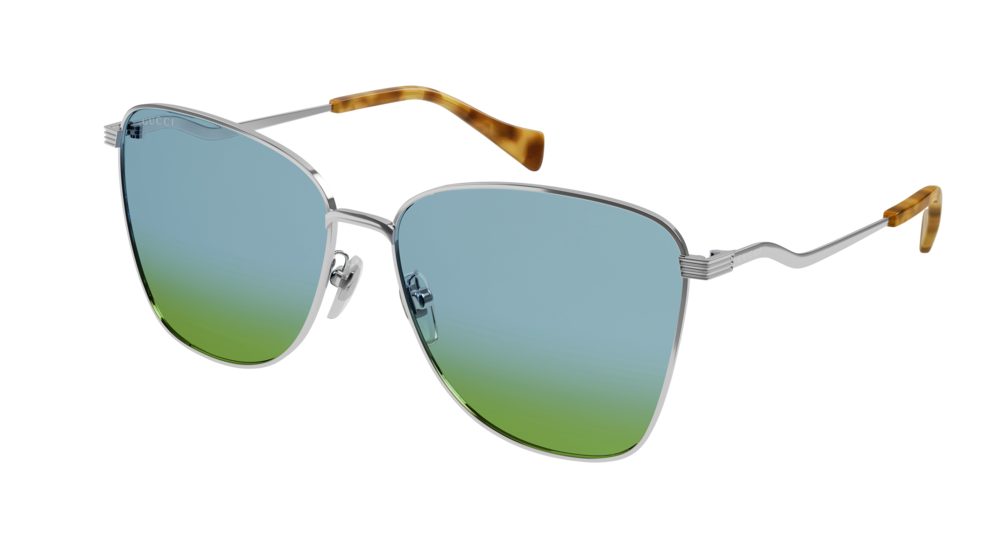 GG0970S
RM1,470.00 MYR
Sale

• Save
Feminine dedicated shapes inspired by light waves and their motion. In pure summer mode, with refined cold and hot tones combined for a sunny look.
Soft butterfly shape enriched by a waved metal temple with an elegant colored temple tip.
Gucci Lettering logo.
Classic metal shapes enriched by summery toned gradient lenses like burgundy and azur and feminine temple tips.
GenderWomen
Season2021 SS
Frame ShapeRECTANGULAR / SQUARED
MaterialMETAL
UV Protection0% TRANSMITTANCE
Interchangeable LensesNO
Size60
Bridge15
Temple Length145
Lens Height53,40
UPC Code889652341774