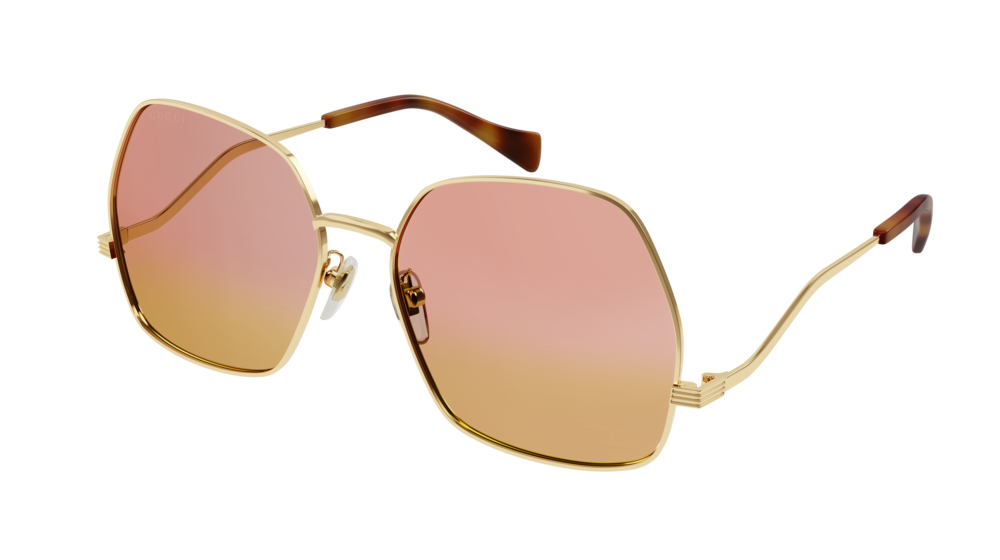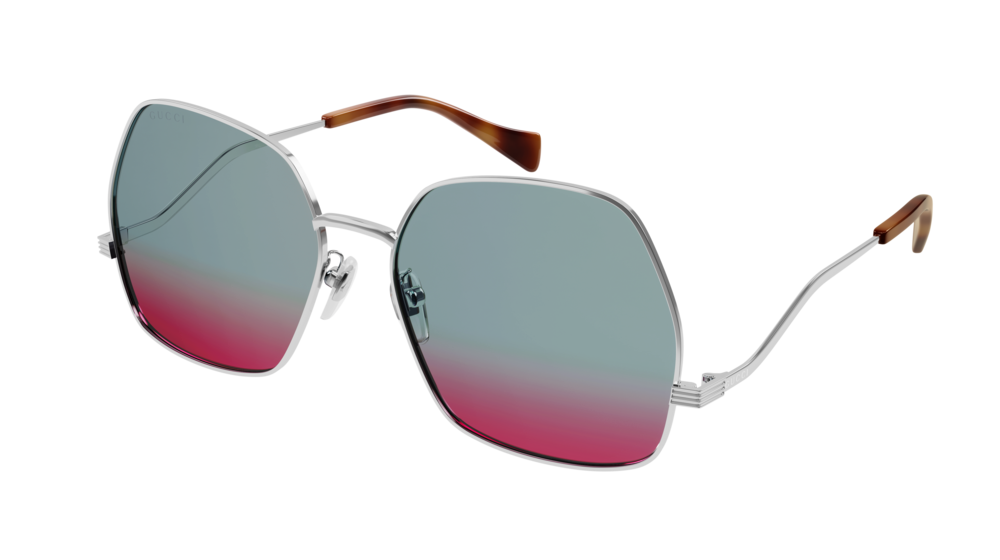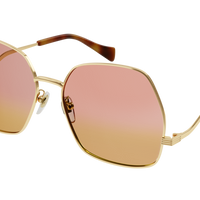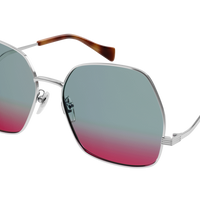 GG0972S
RM1,470.00 MYR
Sale

• Save
Feminine dedicated shapes inspired by light waves and their motion. In pure summer mode, with refined cold and hot tones combined for a sunny look.
Diva hexagonal shape enriched by a waved metal temple with an elegant colored temple tip. The temple is at the lower part of the front for a super trendy look.
Gucci Lettering logo.
Classic metal shapes enriched by summery toned gradient lenses like pink and azur/cherry and feminine temple tips.
GenderWomen
Season2021 SS
Frame ShapeGEOMETRICAL/DIRECTIONAL
MaterialMETAL
UV Protection0% TRANSMITTANCE
Interchangeable LensesNO
Size60
Bridge17
Temple Length145
Lens Height55,80
UPC Code889652342771