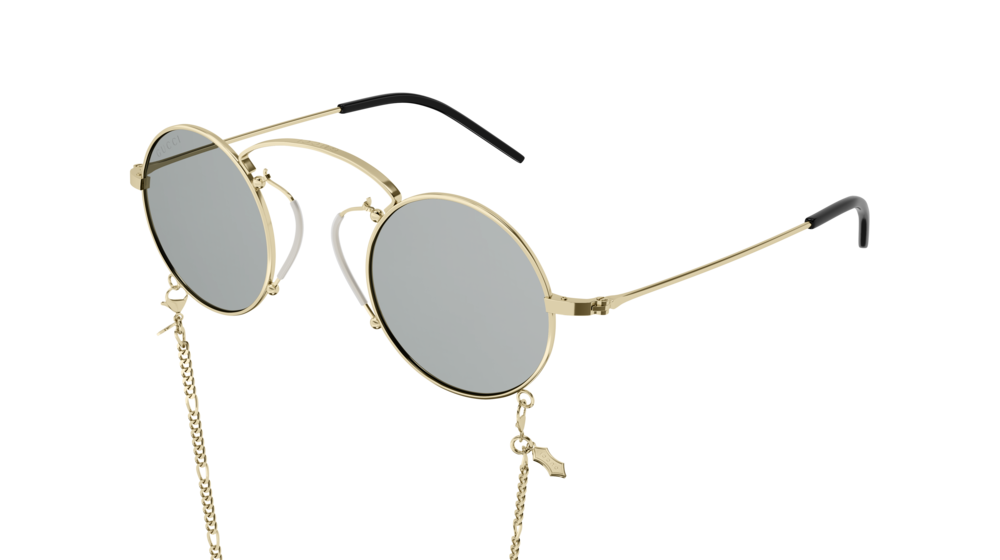 GG0991S
RM2,590.00 MYR
Sale

• Save
The "Pince-nez" is a type of glasses widely used during the 19th and 20th centuries by scholars and scientists all over Europe. This construction has been recently re-interpreted by Gucci during the Ouverture SS21 Fashion Show Collection.
Round style enriched by a removable decorative chain so you can keep them around your neck when you're not wearing them. The style is also available without the chain for a more easy-to-wear allure.
Gucci lettering logo laser engraved on the lightweight metal temple.
The style is available in classic or soft gradient colored lenses. The traditional harmonious pince-nez C-shaped bridge is coated to create unique contrasts.
GenderWomen
Season2021 FW
Frame ShapeROUND/OVAL/PANTHOS
MaterialMETAL
UV Protection0% TRANSMITTANCE
Interchangeable LensesNO
Size44
Bridge28
Temple Length145
Lens Height44,10
UPC Code889652355740