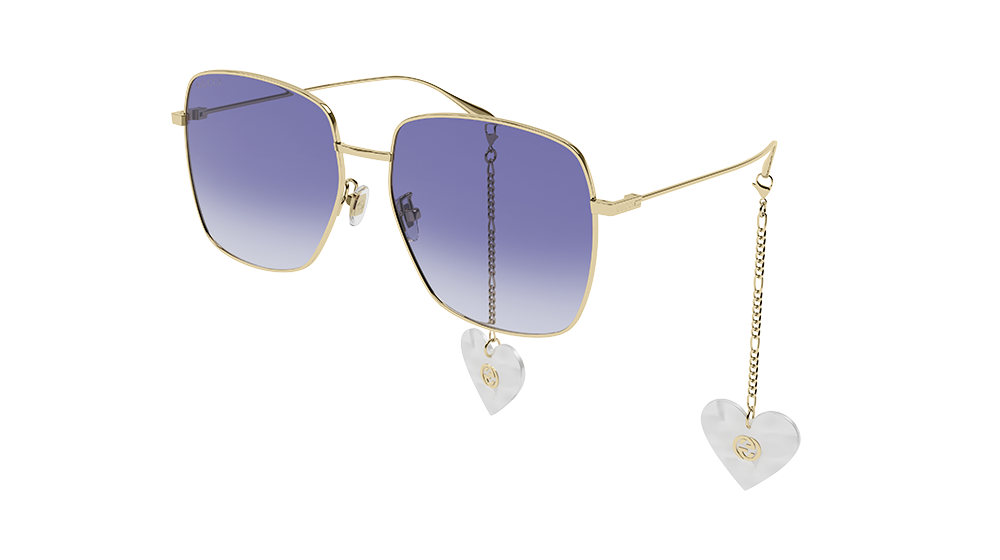 GG1031S
RM2,030.00 MYR
Sale

• Save
Transparencies, shades of colour and small animals create a dreamlike atmosphere, encased in light intangible gold frames.
Oversize squared shape characterized by unique Gucci branded pendants options: GG interlocking logo, heart and a new playful raccoon shape.
Gucci lettering logo laser engraved on the lightweight metal temple.
The style is available in ultra-feminine gold toned frame paired with gradient lenses and eclectic elements such as the pink eye strass on the racoon. The shape is also available in selected color options without the pendants for a more easy-to-wear and minimal allure.
GenderWomen
Season2021 FW
Frame ShapeRECTANGULAR / SQUARED
MaterialMETAL
UV Protection0% TRANSMITTANCE
Interchangeable LensesNO
Size59
Bridge16
Temple Length145
Lens Height57,00
UPC Code889652356990